Home

,
Musical fun evening at Cradley Church Saturday 7 July 2001
Piano, Beethoven - Moonlight Sonata
Two pieces sung by Heather Morgan
Clarinet - Sad Dance and Riding on a Donley
Piano, Diabelli - Sonatina in G
Over the Rainbow, from The Wizard of Oz (complete with hair ribbons!)
Flute Duet, Flibbertigibbet - Wedgewood
Clarinet, Shepherds Hey - Traditional
Piano - Westimster Chimes and When the Saints Go Marching In
Piano - Walking fingers
Clarinet - My Grandfather's Clock
Voice and Piano - Country Garden
Sing along with - "Rabble Rousing"
INTERVAL with entertainment by John Sabey and refreshments at the back of Church.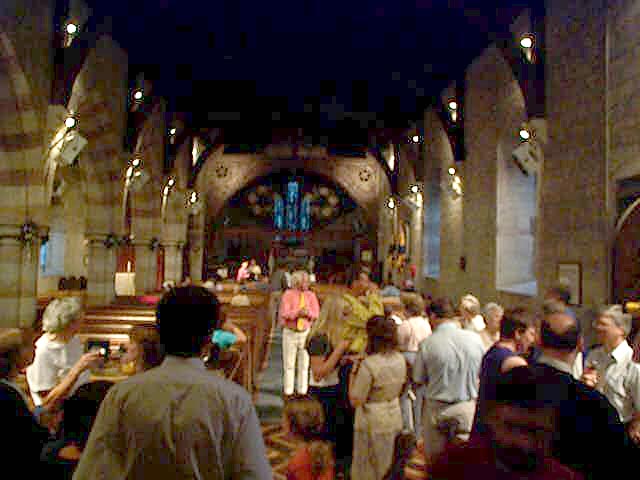 End of half time!
Ballet group dance to This Land from Disney's The Lion King. Footlights around the Font.
Peter and Jenny Warner, Folk Songs.
Piano and Clarinet duet - Lullaby
Every Night in my Dreams from Titanic (and dressed per the film!)
Violin - The Gad Fly by Shostakovich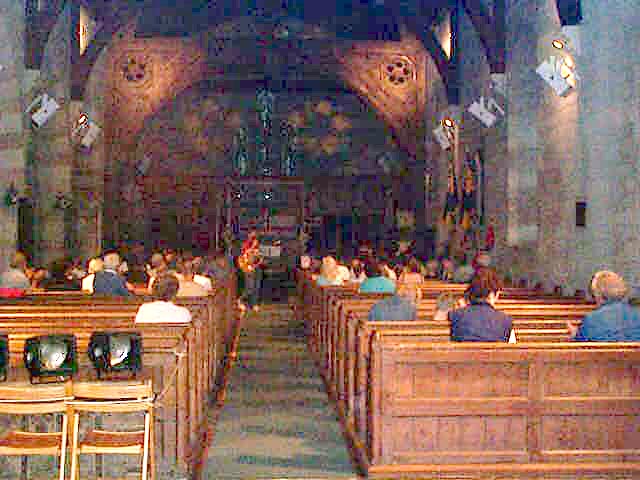 Elton John performs 'Can you feel the Love Tonight'.
Jazz dance duet to Saturday Night
On My Own from Les Miserables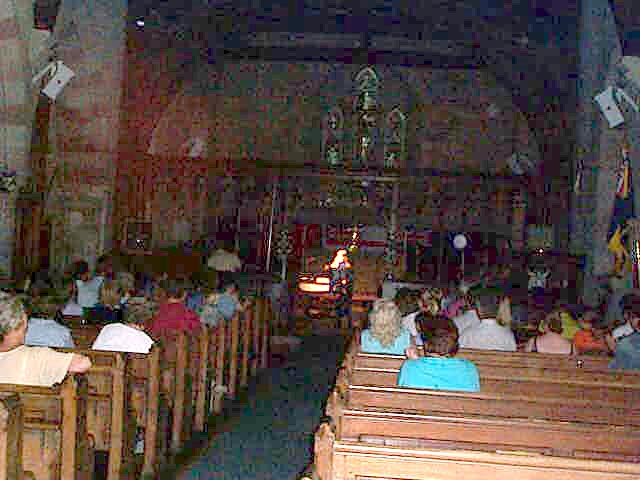 ABBA play Fernando and the Dacing Queen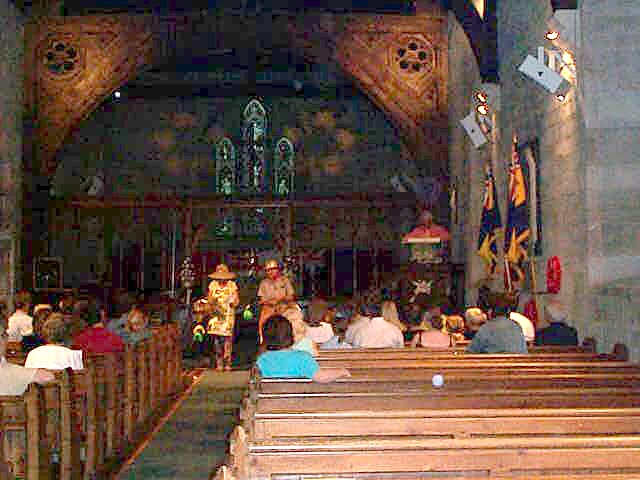 All things Bright and Beautiful with apologies to Mrs C F Alexander! (Sung in the style of There's a hole in my bucket!)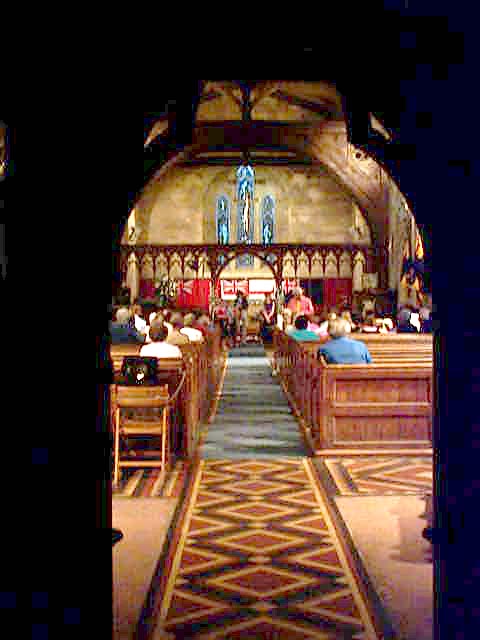 Cradley Church Junior Orchestra, Yellow Bird, Aura Lee, County Garden, photograph framed as would be viewed by the bellringers.
Due to the electrifying weather the BBQ food was brought into Church by Mike and Di and enjoyed by all. There was particular appreciation of the quality of youth music, led by Bill Herring, and wonder at the coolness of the artists who stopped and re-started as the electricity went off and on! Well done Jim!

---