---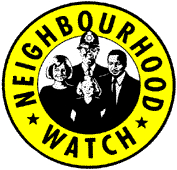 Neighbourhood Watch in Cradley, Herefordshire.
West Mercia Facebook NWHerefordshire, Twitter Ledbury SNTs @LedburyCops. Our Safer Neighbourhood Team is Ledbury Rural (for information input your post code at WestMercia.Police.uk - Colwall, Bosbury, Cradley, Mathon, Storridge, Coddington and Evesbatch. The Ledbury station is not always manned, contact via the Hereford station. The other local Police Station is in Malvern, Worcestershire.
For Neighbourhood Watch issues please contact Paul Crumpton via the police, he is our local NW co-ordinator.
Call
999 when there is danger to life or risk of injury, when a crime is in progress, or when immediate police attendance is necessary.
101 to speak to your local police to report less urgent crime and disorder and for general police enquiries.
101 on-line incident reporting.
State your location as Cradley in Herefordshire.
get an incident number if you may need to call back.
0800 555 111 to call the charity Crimestoppers-uk.org anonymously about crime.
get a code number if you may need to call back.
111 or 0845 4647 for NHS Direct emergency urgent care and GP out of hours. They will be able to tell you if your medical problem is a '999' emergency or not. Find NHS services.
Call 111 when it may be less urgent than 999.
Report or get information at Power Cut 105 or Western Power
Call 105 or 0800 6783 105 for supply problems.
Safehouse Locksmiths of Cradley offers a FREE SECURITY REVIEW for your property or business.
Announced October 2013, the launch of the National Crime Agency (was SOCA serious and organised crime agency). The strategy uses the framework which have been developed for counter terrorist work and has four main objectives: the prosecution and disruption of people engaged in serious and organised criminality (Pursue); preventing people from becoming involved in this activity (Prevent); increasing protection against serious and organised crime (Protect); and reducing the impact of this criminality where it takes place (Prepare).
The West mercia Police and Crime Commissioner web site is WestMercia-PCC.gov.uk.
The Our Watch national scheme (input post code for crime map). You may subscribe to national Neighbourhood Alert messaging for general NW topics, but the information is national, not local.
Useful contacts:
---