! rem meta name="robots" content="noindex, nofollow"> <! to throttle traffic from this page>
While the lockdown regulations are in force the Newsletter team won't be able to print and deliver the February Newsletter but it will be on line at cmsnewsletter.org.uk.
CRADLEY MATHON AND STORRIDGE SUPPORT GROUP 17 June 2020

...and continues to be relevant through November...

This group of local volunteers was created to support those in need of help during the coronavirus pandemic.
As the situation improves, the rules about are changing frequently and there are also hints that the Government will soon be relaxing the Shielding Rules.
WE ARE STILL HERE, PLEASE STILL USE US.

There will be some people who will be happier shielding for some time yet, whatever the Government advises.
There will be people self-isolating because they have Covid-19 symptoms or are contacts of Covid-19 cases.
There will be people in quarantine after travel.
There will be some people who are not in the extremely clinically vulnerable groups but who still feel vulnerable and want to reduce their risk.
For all these people, the fantastic volunteers are still happy to help you. We never ask why you need our services. Please use us to protect yourselves, your family and our community.
1. Food and supplies
The two shops in the parish are both happy and willing to prepare deliveries if these are phoned though to them. Volunteers then deliver the provisions.
Cradley Butchery and Stores: 01886 880221
Crumpton Hill Farm Shop: 01886 880802
Please try to order weekly and bear in mind that stocks may be limited. Orders should be paid for over the phone, not via the volunteers.
Deliveries are usually made in the early evening, with full social distancing measures. Deliveries may no longer be made every day if demand falls.
2. Telephone Social Support
Prolonged self-isolation will be difficult for all of us and anyone feeling in need of a friendly chat and support should phone the number below and a team of volunteers will be delighted make regular telephone contact with you and support you.
Jill Salmons: 01886 880920
3. Prescriptions
Cradley Surgery are delivering prescriptions as usual. Our volunteers are assisting the surgery with extra deliveries every day. To date we have dealt with over 350 deliveries.
To arrange any prescription deliveries you need to;
i) Phone surgery to request your order Cradley Surgery: 01886 880207
ii) Phone us to request delivery Bruce or Sarah Herriot 01886 880146 or 07813663480
Please tell any of your friends or neighbours, who you think would benefit from these services, about us. Thanks.
Bruce and Sarah Herriot
Robert Ward, Rector
Cradley and Storridge Parish Council
Mathon Parish Council
Cradley Butchery and Stores
Crumpton Hill Farm Shop
| | | |
| --- | --- | --- |
| | Having a party? Why not hire the Cradley Village Sumo Wrestling Suits as used at the 2016 Cradley Village Fair? Two adult and two child suits available. £50.00 for the set, or £25.00 for 2 children's  suits to outside organisations, and £30.00 / £15.00 to local residents. Contact Ian Bailey on 01886 884682 or Jan Dampney on 01886 880316. | |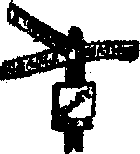 The THREE VILLAGES DIARY OF EVENTS is at OK Cradley magazine and Diary
Organizers of events in the three villages are encouraged to include them in the DIARY on the back page of the NEWSLETTER by posting their dates in the letter box just to the left of The Butchery on Bosbury Road, or by eMail.
If you can't find what you are looking for try keyword searching this page (e.g. Ctrl-F) or use the Google box at the top of the page to search www.Cradley.org.uk.
Portal links and Site Map

AboutThisSite
Accommodation
Area of Natural Beauty
Art Group, CMSAG
Artmarkers
Astronomy
Bridge Club
Broadband
Businesses
Chapel Lane Playing Fields
Church Stile Farm CradleyStores development
Community Action Ledbury
Copyright and Disclaimer
Cradley - A village History
Cradley Chapel
Cradley CofE VA Primary School,
twitter @CradleyCEPri, facebook Cradley-CE-Primary-School
Cradley Conservation Area
Cradley Diary
Cradley Post Office
Cradley Small Business Breakfast
Cradley Surgery
Cradley Village hall and Heritage centre
Cradley Village Players
Cradley What's On
Cradley Youth Group
Cradley Women's Institute

Diary, village archive
E-Safety for parents and carers
Environment
Evergreen club
Facebook Safety Centre
Footpaths
Freecycle, Malvern-Hills-Freegle
Geology
HeartOfTheVillage, facebook: cradleyHoV
Herefordshire Council Planning
Hereford Diocese events
Herefordshire Rural Hub newsletters
Mathon Parish Council
MacLean memorial
MilleniumBook
Mothers' Union
Neighbourhood Development Plan (NDP) for Cradley and Storridge
Neighbourhood Watch, police
Newsletter

Organisations & Clubs
ParishBoundary
Cradley and Storridge Parish Council WebSite
Pixiefields development facebook.com/cradleyvillage
The Red Lion Inn, A4103 Stiffords Bridge, Cradley re-opened by Steve and Viki on Saturday 17 June 2017, facebook - Stiffords Bridge Malvern.
Religious
Ring and Ride, Community Action Ledbury
Road works
Royal-British-Legion-at-Cradley (TheRBLatCradley)
Scouts, Cradley, Malvern
Facebook - 1st Cradley Scout Group
Shopping in aid of Friends of Cradley School
Sports archive
St James Church, Cradley, facebook CradleyChurch
St John the Baptist Mathon
St John the Evangelist Storridge
Storridge Village Hall
MC&S Tennis club, Join in
Transport
Victoria County History, Cradley project
Walkers
West Mercia Police
Wish Herefordshire wellbeing and information signposting
<! img src="http://homepages.force9.net/cgi-bin/counter?ajcopp" ALT="counter" visits.>
---
Copyright, Disclaimer and contacts, Home,




Also by this webmaster, see Ledbury Deanery, 81 Glan Gwna holiday chalet, Glan Gwna Holiday Homes Association 2000.