! rem meta name="robots" content="noindex, nofollow">
Navigation
and Portal links:
Businesses
Holiday in Cradley
Organisations & Clubs
Site map
Welcome!
Nearby:
Alfrick & Lulsley, Much Marcle, Suckley, SuckleyPO,
Leigh & Bransford, Lower Teme, Mathon, Bosbury,
Colwall, WellingtonHeath, BromyardInfo, Visit Bromyard,
Martley, and All About Malvern Hills.

St Francis window in Cradley Church
For descriptions of Cradley see The Millenium Book, Parish Plan, and Village Design Statement.
NOTICEBOARD

See also The Malvern Gazette for Cradley and Cradley Whats On.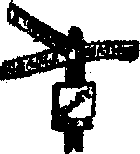 THREE VILLAGES DIARY OF EVENTS
Village organisations normally provide calendars via their own web sites. See also Regular service times and for Mathon events see Mathon.org.uk. Organizers of events in the three villages are encouraged to include them in the DIARY on the back page of the NEWSLETTER by posting their dates in the letter box just to the left of The Butchery on Bosbury Road, or by eMail. Every effort is made to verify the authenticity of statements made but neither the webmaster, nor anyone providing information, can accept any responsibility for errors or inaccuracies. Neither do they guarantee or endorse any services or products advertised.
If you can't find what you are looking for try keyword searching this page (e.g. Ctrl-F) or use the Google box at the top of the page to search www.Cradley.org.uk.
visits.
---
Copyright, Disclaimer and contacts, Home,




Also by this webmaster, see Ledbury Deanery, 81 Glan Gwna holiday chalet, Glan Gwna Holiday Homes Association 2000.