! rem meta name="robots" content="noindex, nofollow">
Navigation
and Portal links:
Businesses
Holiday in Cradley
Organisations & Clubs
Site map
Welcome!
&nbsp
Nearby:
Alfrick & Lulsley, Much Marcle, Suckley, SuckleyPO,
Leigh & Bransford, Lower Teme, Mathon, Bosbury,
Colwall, WellingtonHeath, BromyardInfo, Visit Bromyard,
Martley, and All About Malvern Hills.
&nbsp

St Francis window in Cradley Church
&nbsp
For descriptions of Cradley see
The Millenium Book,
Parish Plan, and
Village Design Statement.
NOTICEBOARD

See also The Malvern Gazette for Cradley and Cradley Whats On.

We are pleased to announce that on Sun Sept 28th, some of the very best talent from Londonís West End will be performing in ĎA Cradley Cabaretí at St James the Great Church. The charity concert will feature 7 West End performers that all hail from the West Midlands, South West or Wales. Our wonderful cast have performed in Wicked, We Will Rock You, Les Miserables, The Sound of Music, Dreamboats and Petticoats, South Pacific, The BBCís Voice and The Phantom of the Opera. All proceeds from the evening will go to The Lymphoma Association and the Church. The concert will begin at 4pm, with refreshments and a raffle in the interval.
&nbsp
On 8 May 2014 the Post Office returned with even more services available to Cradley in the Heritage room on Mondays 9am to 1pm and Thursdays 1-5pm. The kitchen is open serving teas, coffees and other goodies. Make a social occasion out of your visit to the Post Office. The Post Office is here on a 9 month trial period and unless residents use it and prove we need it it will be removed and NEVER replaced.
&nbsp
Project update February 2014 - Fastershire fibre broadband for the RIDGEWAY CROSS exchange is Under Evaluation. As of October 2013 the technology solution for this exchange, which is part of a government funded programme, is being evaluated (i.e. not expected to be implemented in the next 12 months!). Register your interest and get notified when high speed fibre broadband is available to you. Read more about Faster broadband for rural homes and businesses in Gloucestershire and Herefordshire. Through the Fastershire project everyone in Herefordshire should have access to a standard broadband connection of at least 2Mbps, and around 90% of premises in the county will have Next Generation Access (NGA) broadband of over 24Mbps, using a new fibre network which is due to be completed by the end of 2016.
In the June Newsletter Roman I included reference to the passport2fastershire.com funding option.
&nbsp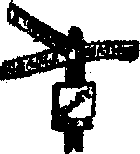 THREE VILLAGES DIARY OF EVENTS
Village organisations normally provide calendars via their own web sites. See also Regular service times and for Mathon events see Mathon.org.uk. Organizers of events in the three villages are encouraged to include them in the DIARY on the back page of the NEWSLETTER by posting their dates in the letter box just to the left of The Butchery on Bosbury Road, or by eMail. Every effort is made to verify the authenticity of statements made but neither the webmaster, nor anyone providing information, can accept any responsibility for errors or inaccuracies. Neither do they guarantee or endorse any services or products advertised.
If you can't find what you are looking for try keyword searching this page (e.g. Ctrl-F) or use the Google box at the top of the page to search www.Cradley.org.uk.
visits.
---
Copyright, Disclaimer and contacts, Home,




Also by this webmaster, see Ledbury Deanery, 81 Glan Gwna holiday chalet, Glan Gwna Holiday Homes Association 2000.