! rem meta name="robots" content="noindex, nofollow">
Navigation
and Portal links:
Businesses
Holiday in Cradley
Organisations & Clubs
Site map
Welcome!
&nbsp
Nearby:
Alfrick & Lulsley, Much Marcle, Suckley, SuckleyPO,
Leigh & Bransford, Lower Teme, Mathon, Bosbury,
Colwall, WellingtonHeath, BromyardInfo, Visit Bromyard,
Martley, and All About Malvern Hills.
&nbsp

St Francis window in Cradley Church
&nbsp
For descriptions of Cradley see
The Millenium Book,
Parish Plan, and
Village Design Statement.
NOTICEBOARD

See also The Malvern Gazette for Cradley and Cradley Whats On.

The Three Strands: Passion, Sorrow and Joy.
A Harp Recital by Shelley Fairplay was held at Cradley Church on Sunday September 13th. All proceeds were for NSPCC and Cradley Church.
Please sponsor our NSPCC rep. Carol Powell's Marathon run at justgiving.com/longtownlass/.

&nbsp
Project update December 2014 - Register your interest with Fastershire and get notified when fibre broadband for the RIDGEWAY CROSS exchange is available to you.
As of the end of February BT Openreach have cleared redundant copper from the ducts by the A4103 between the exchange and Storridge and estimate that Fibre To The Cabinet (FTTC) will be available in September 2015. All homes and businesses are expected to receive a minimum of 2Mbps by the end of 2015.
Check what broadband services are available to you.
&nbsp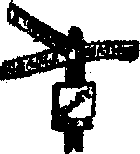 THREE VILLAGES DIARY OF EVENTS
See also Regular service times and for Mathon events see Mathon.org.uk. Organizers of events in the three villages are encouraged to include them in the DIARY on the back page of the NEWSLETTER by posting their dates in the letter box just to the left of The Butchery on Bosbury Road, or by eMail. Every effort is made to verify the authenticity of statements made but neither the webmaster, nor anyone providing information, can accept any responsibility for errors or inaccuracies. Neither do they guarantee or endorse any services or products advertised.
If you can't find what you are looking for try keyword searching this page (e.g. Ctrl-F) or use the Google box at the top of the page to search www.Cradley.org.uk.
Portal links and Site Map

3VillagesFestival & Facebook
AboutThisSite
Accommodation
Area of Natural Beauty
Art Group, CMSAG
Artmarkers
Astronomy
Bridge Club
Broadband
Businesses
Chapel Lane Playing Fields
Church Stile Farm CradleyStores development
Community Action Ledbury
Copyright and Disclaimer
Cradley Chapel
Cradley CofE VA Primary School,
twitter @CradleyCEPri, facebook Cradley-CE-Primary-School
Cradley Diary
CradleyMart.com
Cradley Post Office
Cradley Surgery
Cradley Village Players
Cradley What's On
Cradley Youth Group
Cradley Women's Institute

Diary, village archive
E-Safety for parents and carers
Environment
Evergreen club
Facebook Safety Centre
Footpaths
Freecycle, Malvern-Hills-Freegle
Geology
HeartOfTheVillage, facebook: cradleyHoV
Herefordshire Council Planning
History
Mathon Parish Council
MacLean memorial
MilleniumBook
Mothers' Union
Neighbourhood Development Plan (NDP) for Cradley and Storridge
Neighbourhood Watch, police & Facebook
Newsletter

Organisations & Clubs
ParishBoundary
Cradley and Storridge Parish Council WebSite
Pixiefields development facebook.com/cradleyvillage
The Red Lion Inn, Stiffords Bridge, Facebook
Religious
Royal-British-Legion-at-Cradley (TheRBLatCradley)
Scouts, Cradley, Malvern
Facebook - 1st Cradley Scout Group
Shopping in aid of Friends of Cradley School
Sports archive
Sports Club & Facebook
St James Church, Cradley
St John the Evangelist Storridge
Support Group
MC&S Tennis club, Join in
Transport
Village hall and Heritage centre
Cradley - A Village History
Walkers
West Mercia Police
<! img src="http://homepages.force9.net/cgi-bin/counter?ajcopp" ALT="counter" visits.>
---
Copyright, Disclaimer and contacts, Home,




Also by this webmaster, see Ledbury Deanery, 81 Glan Gwna holiday chalet, Glan Gwna Holiday Homes Association 2000.